One of the main reasons we built simplsaver was to get budgets going in no time at all. Now with the latest version, we've cut that time down even more.
When we first launched simplsaver, the app had a focus: work out what was going on with finances on a phone in a fast, easy, and private way. It was different from everything else because we wanted all three factors to be considered in the best possible way.
The app had to be easy, because building a budget rarely was. Where did you start? What was important? How do you build a budget without instruction?
Our app also needed to be fast, because these days, we're all time poor. The last thing you're going to want to do is spend scores of time working out your finances, and yet if you're asked to make a budget, that's exactly what you're going to need to do. Budgets take time, and chances are you'll be left with a spreadsheet you'll never look at again.
And it needed to be private, because free budget apps use your details as the product and store your data on a server. Data breaches have unfortunately become the norm, and the last thing anyone needs is more risk of their data being leaked or sold.
So we built simplsaver to answer all three.
Six months in, we're making a change that improves two of these: speed and ease of use.
Making simplsaver faster and easier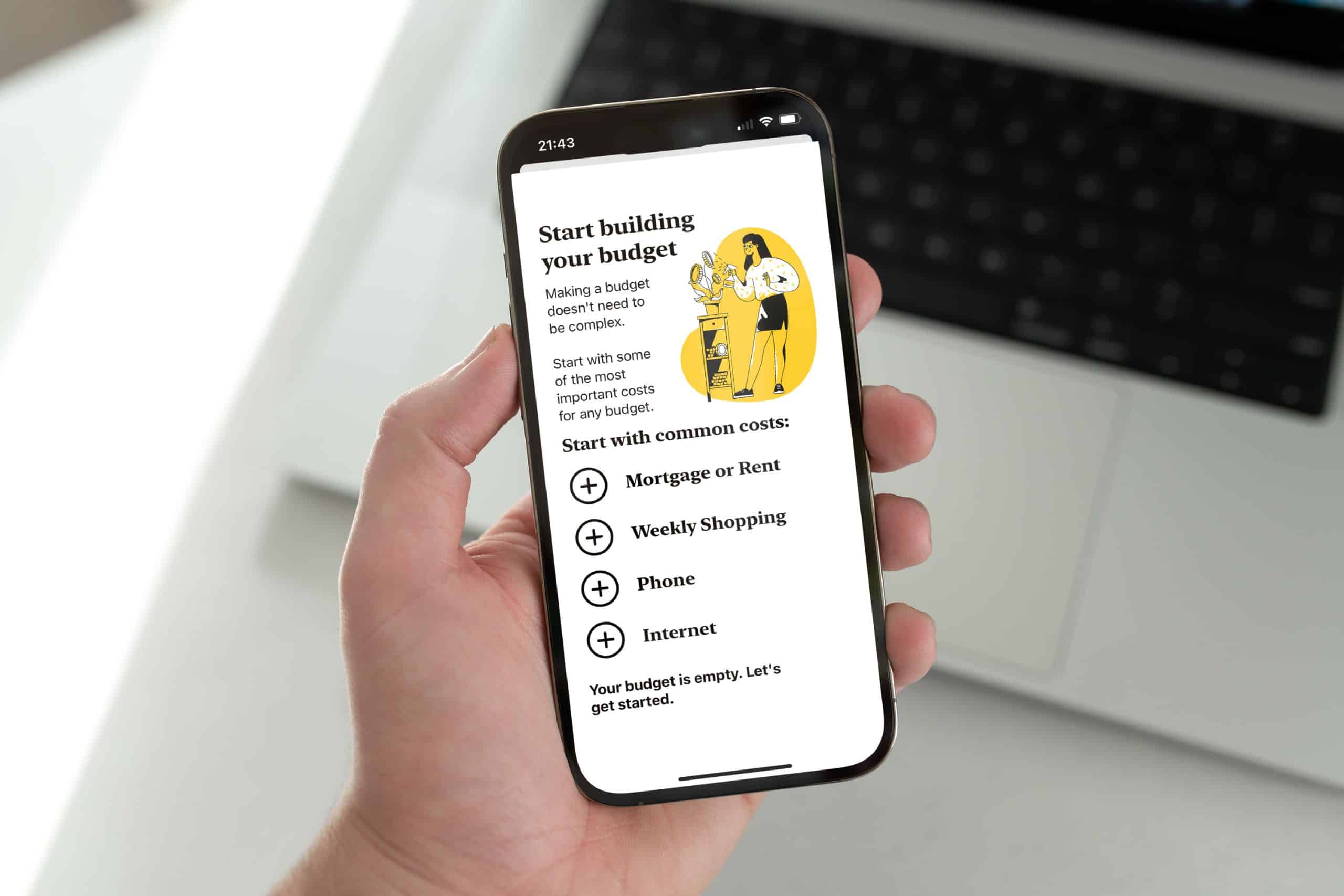 The latest update to simplsaver fixes the onboard process by giving you an even faster and easier way to make a budget thanks to our quickstart screen.
From the get-go, you'll be asked to enter four of the most important costs for any budget: housing (rent or mortgage), shopping, phone, and internet costs. With the exception of actual dollars, we've set up each screen to help you quickly get your budget started, and to demonstrate how to use our app.
These first four costs can get your budget going, and once you've worked those out, you can add anything else: childcare, coffee and drinks, entertainment services, education costs, software, spending on your pets, and so on and so on. Each item can be entered, and you can easily add your salary and that of a partner to quickly work out how much you should have each month.
It's that easy, and it's that much faster than before. In the past, we said you can build a budget with simplsaver in 60 seconds, but with this update, we've managed to cut that in half, getting it down to 30 seconds (and slightly under, no less).
If you're still struggling to get your budget under control and make sense of your finances, give simplsaver a go. It could only take half a minute to make your money that much easier to understand. And if you don't believe us, check out our real-time demo below.