Get to know your finances. Rein in your costs.
Store your data.
Only on your device.
Learn how much you really have each month.
Simplify your spend
Your budget
made easy.
Add your services like your Spotify, Netflix, Strava, and more to find out how much you spend on regular monthly bills. We'll even try to find a few tips to help you save!
It's not just about tracking your monthly entertainment and fitness packages. Throw in your mortgage payments, loans, insurance, and life expenses for a more complete picture.
Keeping eyes out
Your data.
Your device.
We're firm believers that data privacy matters, so rather than store in the cloud, simplsaver keeps your data on your device.
It's your data, after all.
Dollars and sense
Find out how much you really have...
With everything in your budget, you can quickly see how much you spend every year.
That makes it easy to rein in any runaway costs, and work out where exactly your money is going!
One tool, many purposes
Do more with
your budget.
While working out and explaining your budget may be one of the main ways simplsaver can help, it's not the only one.
With simplsaver, you can:
ready and waiting
See it in action.
Designed to be fast and easy, simplsaver is like no other budget app out there. 
There's a day and night mode for easy viewing, support for budgets across a couple, and info on each item's detail screen.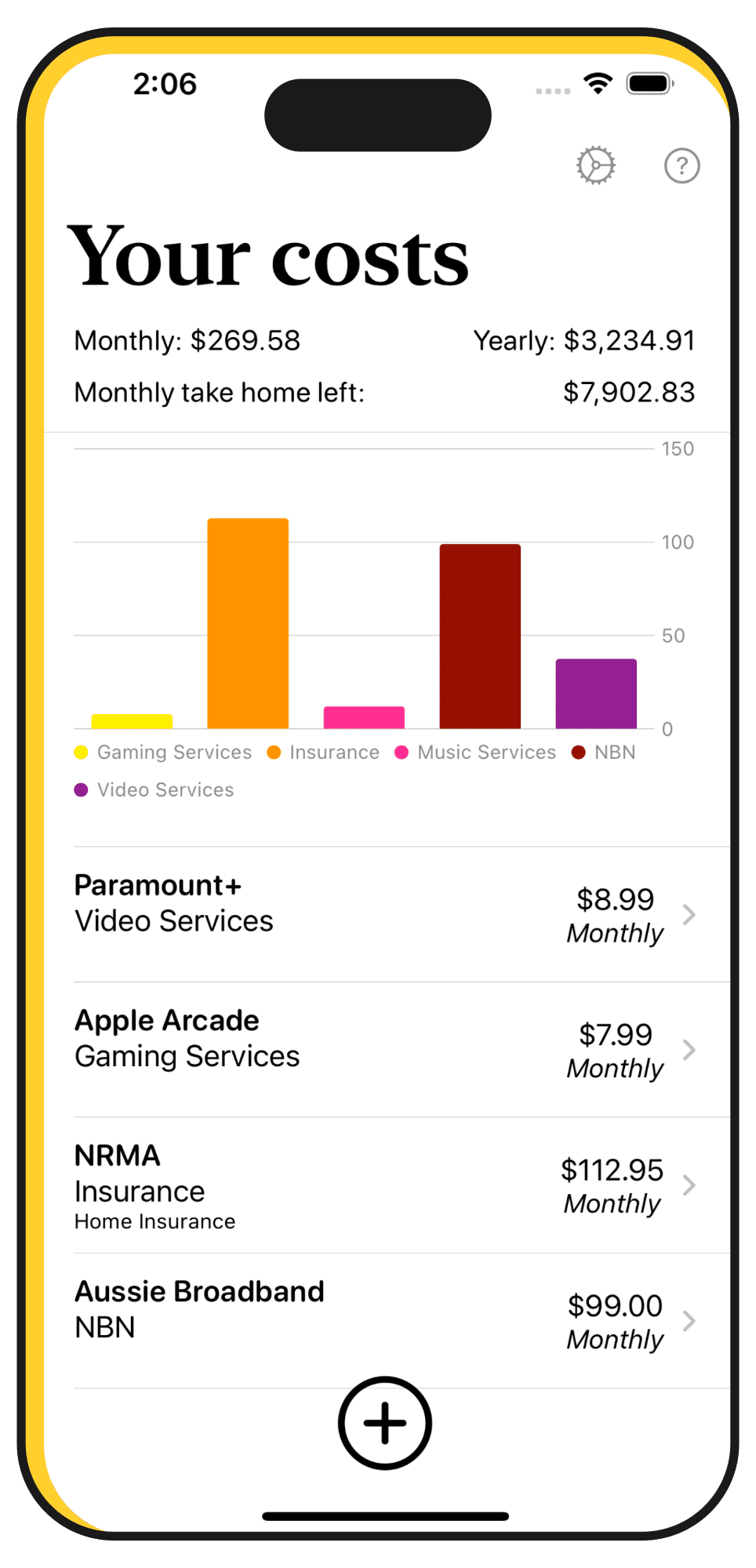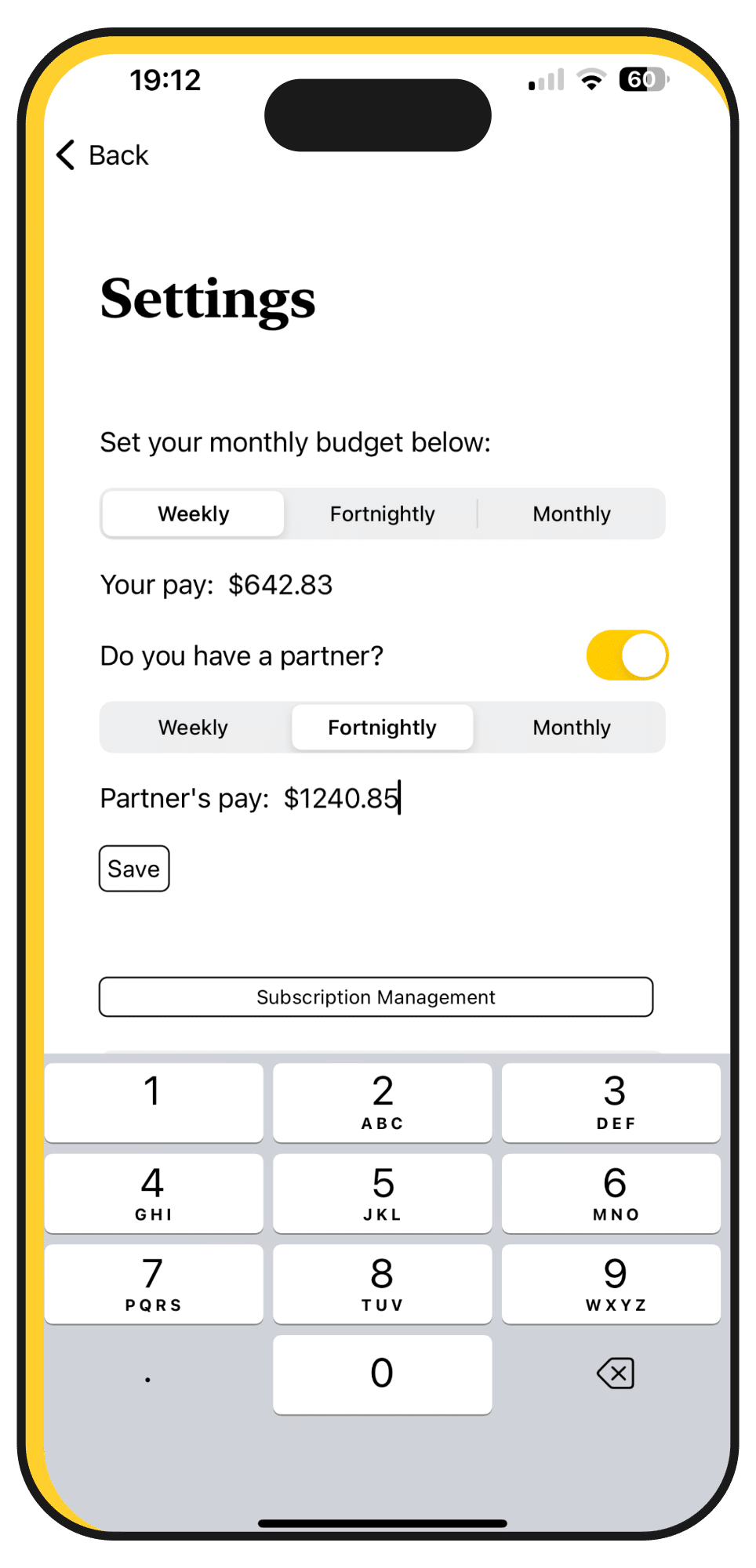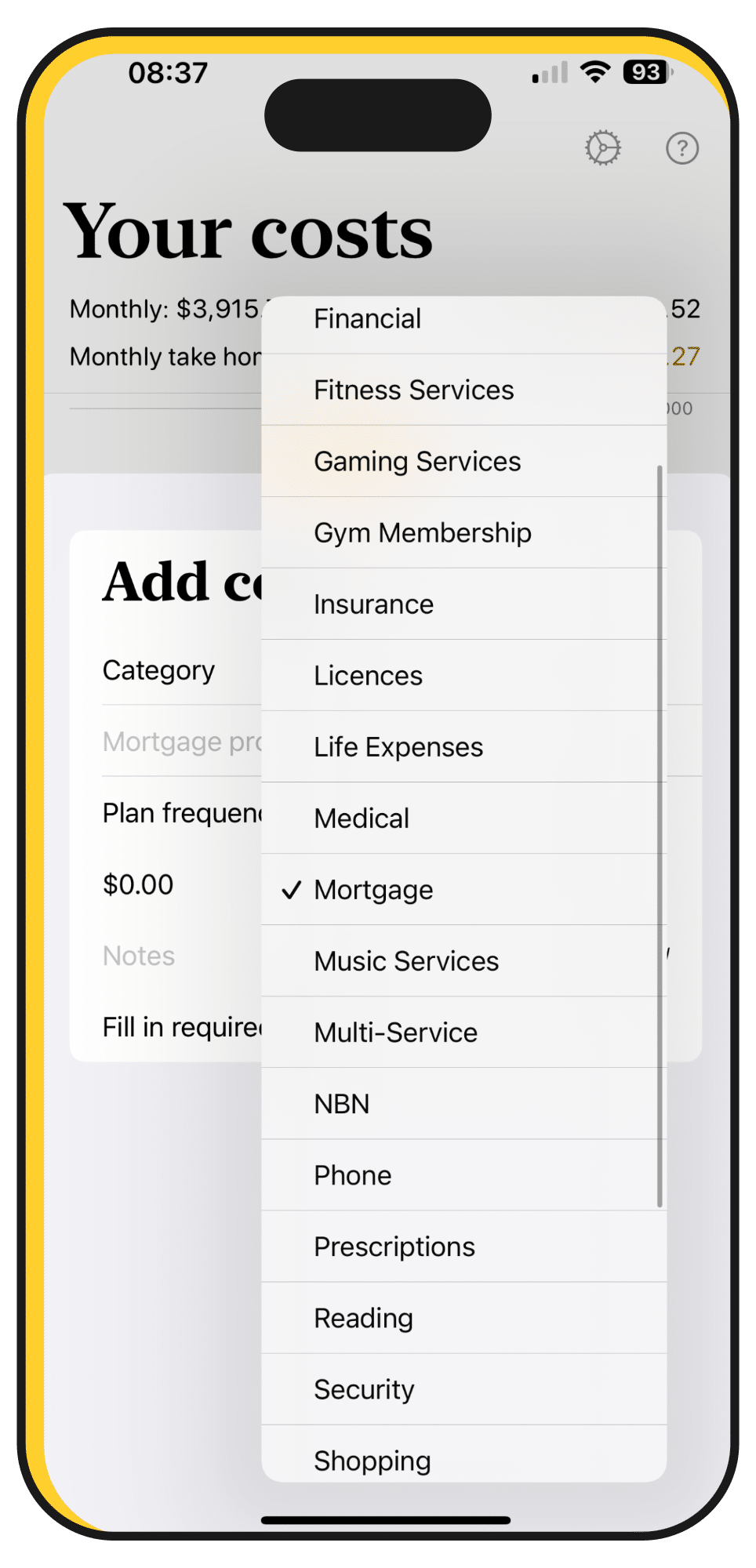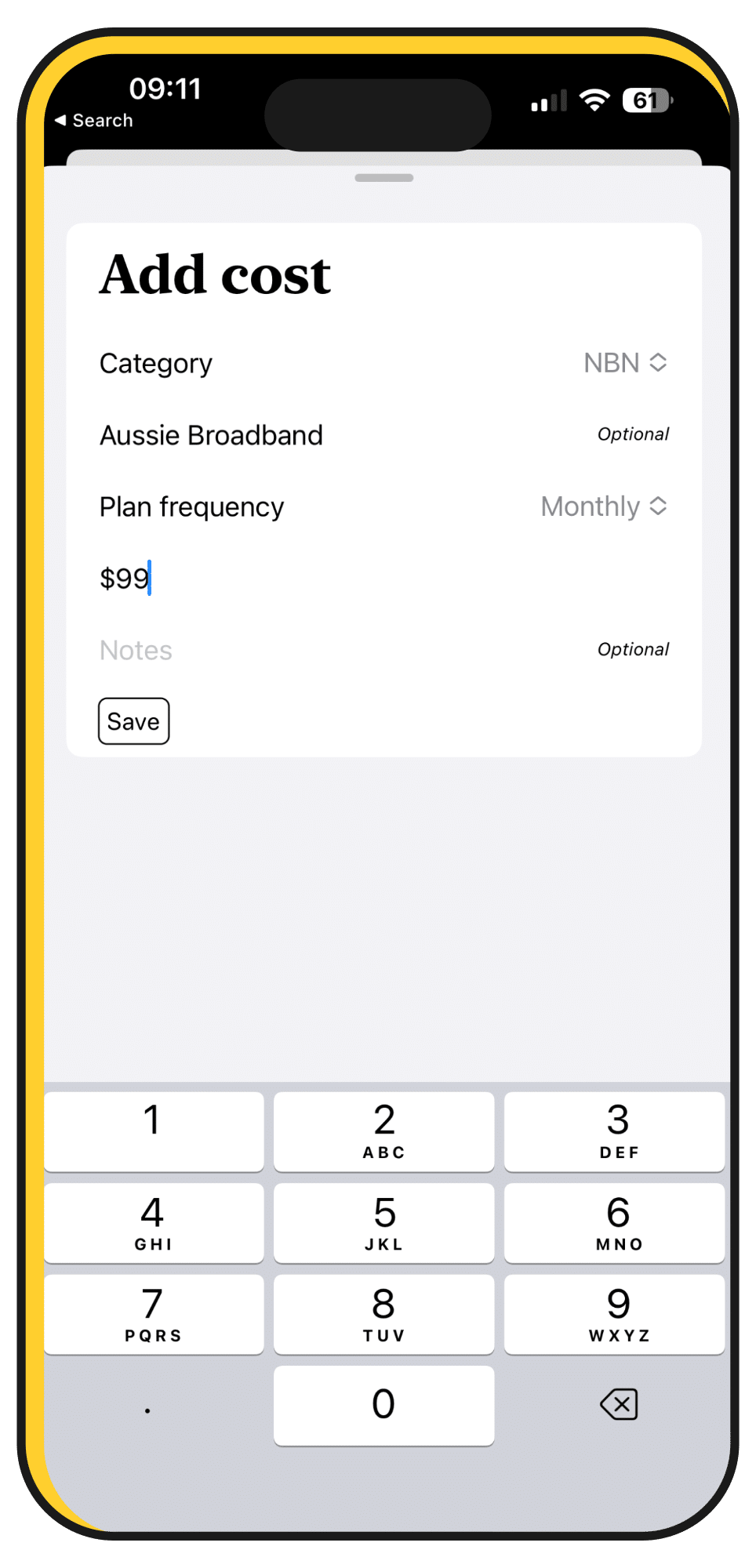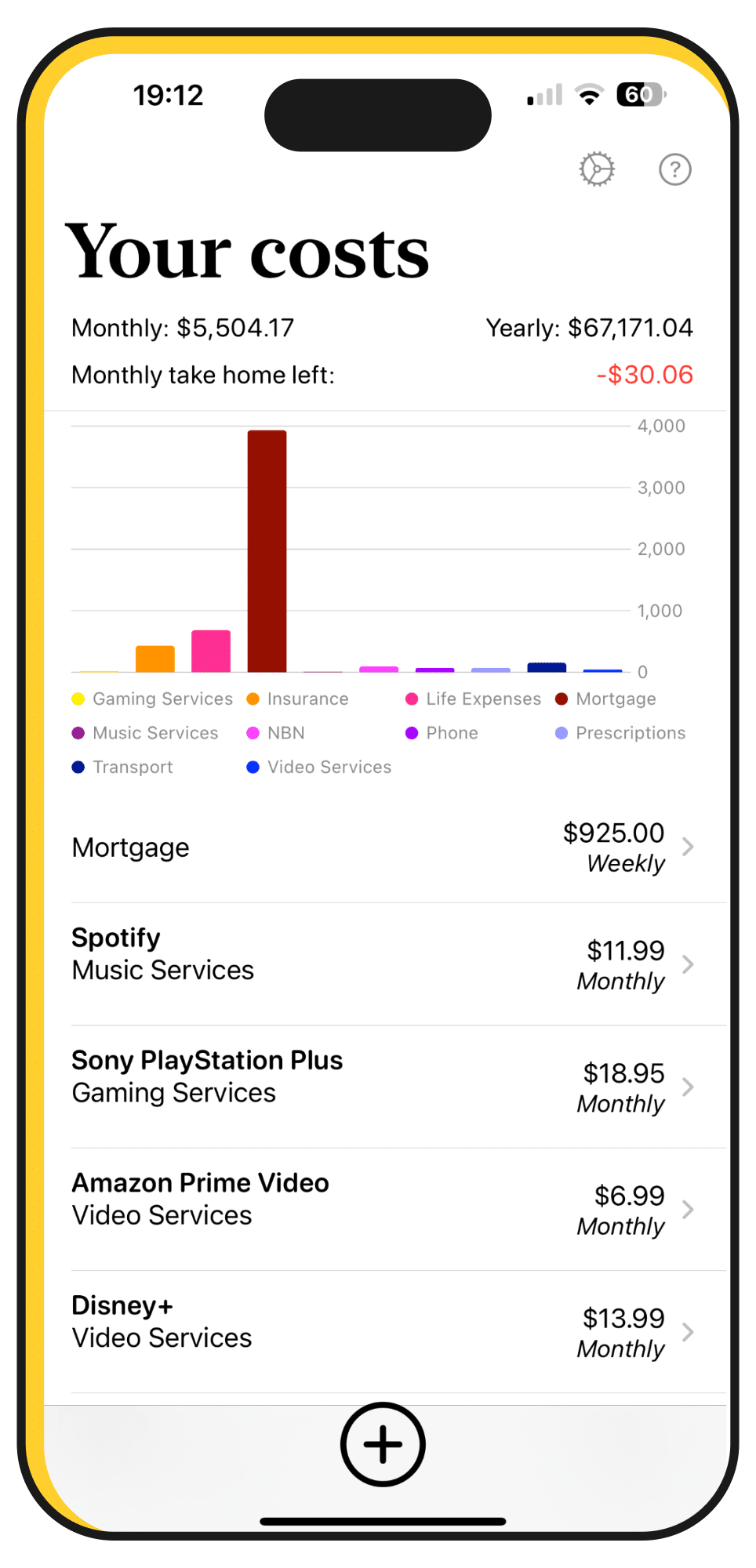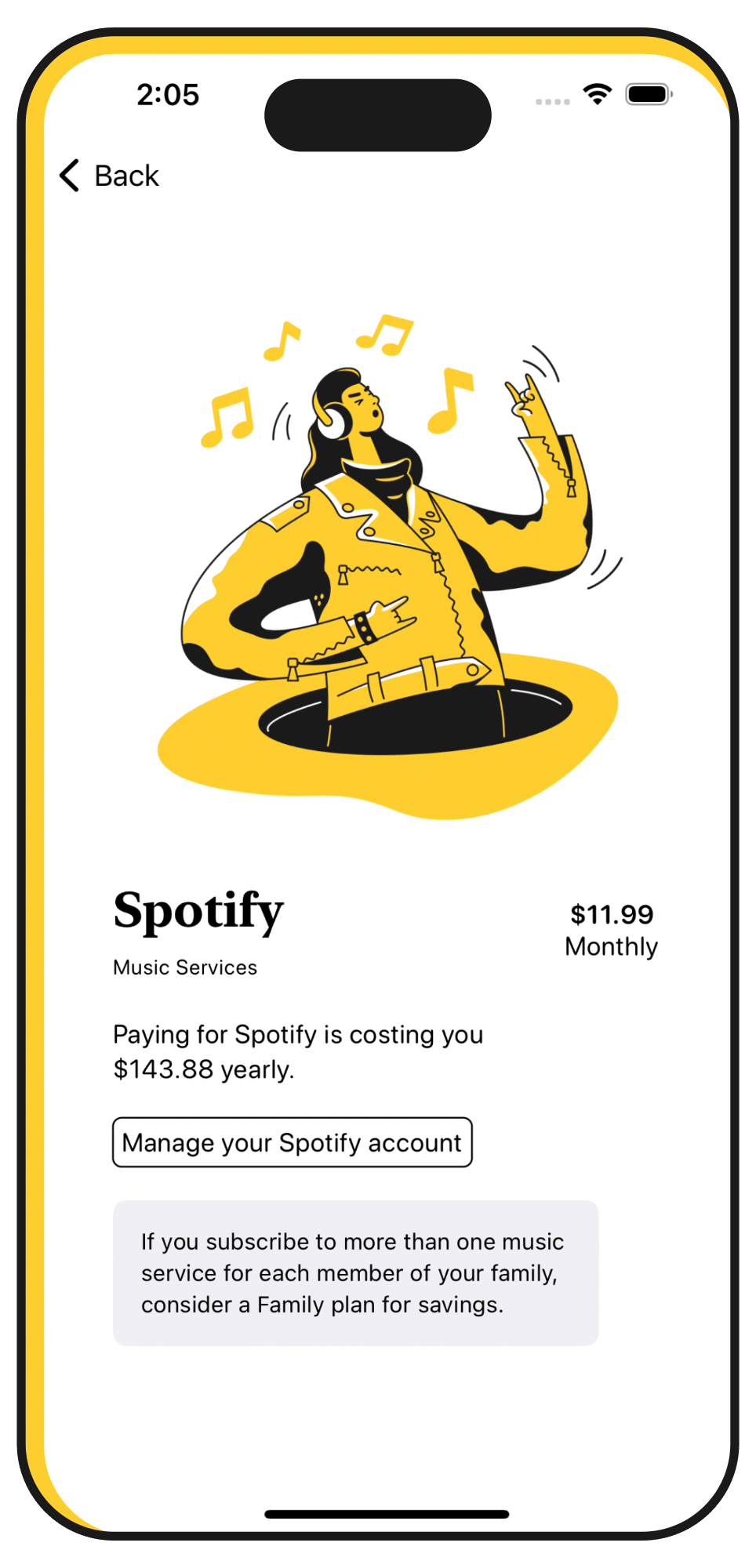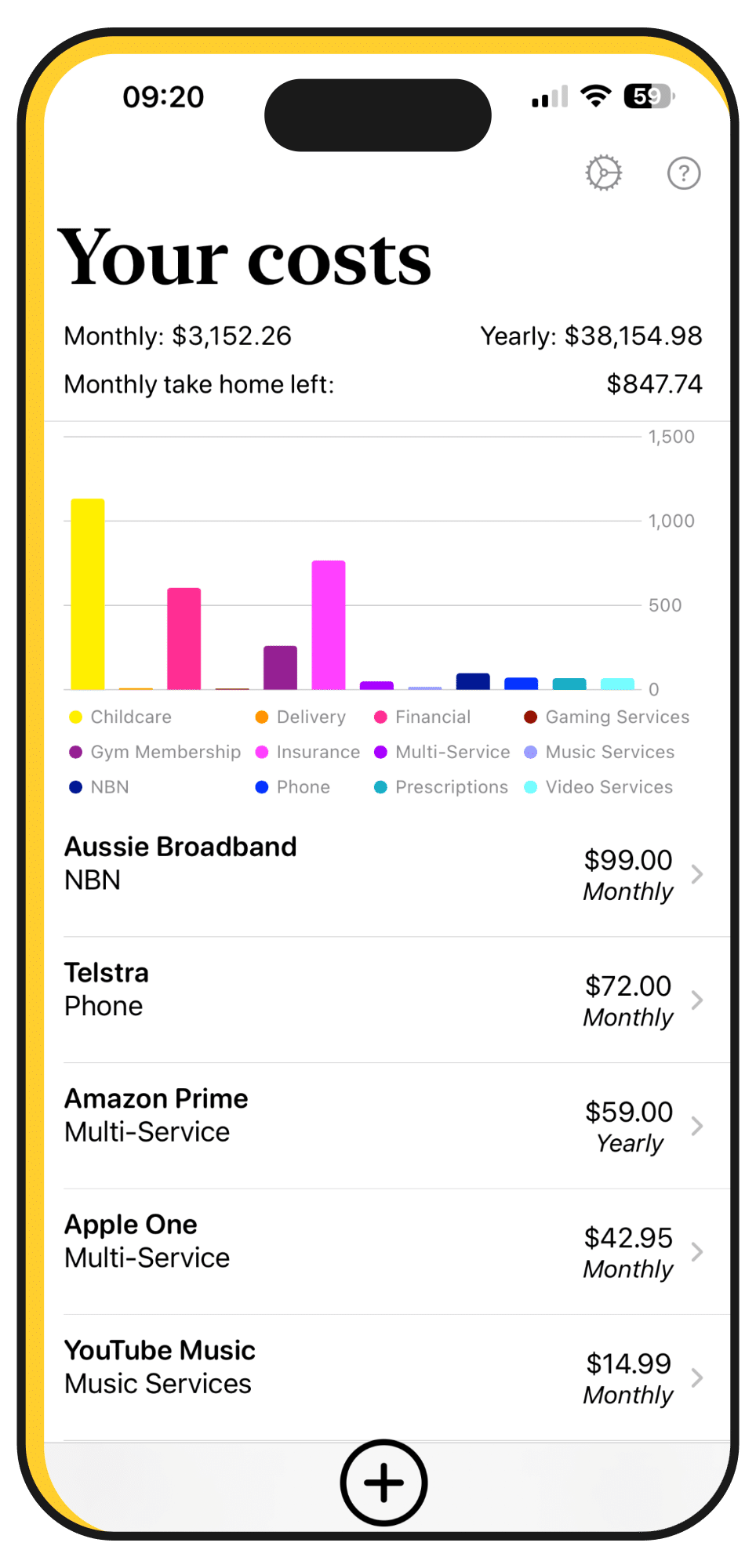 Beyond budgets
Giving back
Budgets for everyone
Rolling out
across the world.
simplsaver is Australian-made, but we're gradually bringing it to the world. 
You can now find it in the Apple App Store in Australia, Canada, New Zealand, the UK, and the USA, too! And we'll have more countries soon!