simplsaver was made to help people make sense of their budgets, so we're going to help the people that help save lives every day.
The year before simplsaver was invented was a tough year.
As the restrictions from Covid started to come down and people came out into the real world once more, the creator of simplsaver and his wife donned a mask again for a different reason: their newborn child came early, and had an extended stay at the NICU.
Elly was born just as 28 weeks became 29, some 11 weeks early. Her mother had already spent a month or so in the hospital expecting a baby to arrive early, but managed to hold her in all that time.
And then, at 2am in early December, she arrived. She was due in February, but she pushed on out in December.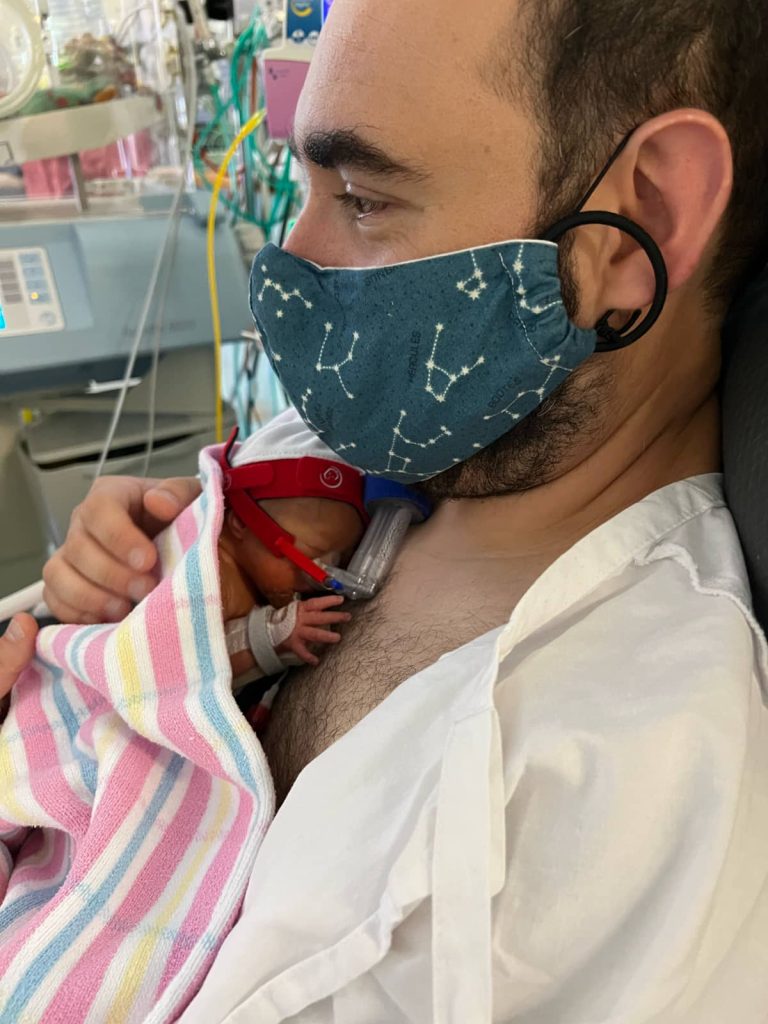 The first few hours of her life were filled with fear and frustration, as we watched our little girl from inside of a box surrounded by some of the best doctors Australia has to offer.
We didn't get to hold her for ten days, and skin to skin contact was limited even after that.
While most parents can spend their first few days loving and cuddling their children, our first few weeks were very different.
We spent several hours with her, watching her grow her lungs on the outside and grow, when she should have been inside.
We helped change her, feed her, and over time she grew.
She spent the next three months in a hospital, celebrating her first Christmas, New Year, and the weeks and months that followed as she grew from a very early baby to a baby we could take home.
But she wouldn't be here without the hard work and expertise of the men and women at The Royal Hospital for Women. Day by day, she's getting bigger and stronger, and we can only thank them endlessly for what they did.
There's no amount of money that we could give that would make up for all the amazing work to help our child live, to help us bring her home, so we'd like to do something that we can do: give back.
It's why a portion of simplsaver's proceeds every year will go to The Royal for Women charity, which helps newborns in the NICU, supplying equipment to the facility, among other things.
It's the least we can do, and hopefully it helps benefit other families like us who just want to bring their little ones home, too.